By Max Moline
Mel Brooks has become one of the most iconic Jewish comic writers with movies like Blazing Saddles, The Producers, and more. I've assembled a list of what I feel are the ten best lines from his movies. Feel free to disagree with me on twitter (@MaxMolineWJW) or in the comment section below!
10. From Blazing Saddles:
Charlie: They said you was hung!
Bart: And they was right!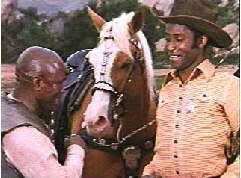 9. From the Producers (both versions):
Max Bialystock: How could this happen? I was so careful. I picked the wrong play, the wrong director, the wrong cast—where did I go right?
8. From Blazing Saddles:
Bart: Are we awake?
Jim: We're not sure. Are we…black?
Bart: Yes we are.
Jim: Then we're awake, but we're very puzzled.
[Jim grabs liquor bottle]
Bart: Maybe you should eat something first.
Jim: No, food makes me sick.
Bart: A man drinks like that and he don't eat, he is going to DIE!
Jim: When?
Bart: What's your name?
Jim: Well, my name is Jim, but most people call me….Jim.
Bart: Ok Jim, since you are my guest and I am your host, what's your pleasure? What do you like to do?
Jim: Oh, I don't know. Play chess…screw…
Bart: Well let's play chess.
7. From Young Frankenstein:
Frederick Frankenstein: It's pronounced "Fronkensteen."
Igor: Do you also say "Froaderick?"
6. From Spaceballs:
Lonestar: That's all we needed. A Druish princess.
Barf: Funny, she doesn't look Druish!
5. From Robin Hood: Men in Tights:
Robin of Loxley: Watch my back!
Achoo: Your back just got punched twice.
4. From History of the World, Part I:
Announcer: Torquemada—do not implore him for compassion! Torquemada—do not beg him for forgiveness! Torquemada—do not ask him for mercy! Let's face it: you can't Torquemada anything!
3. From Silent Movie:
Marcel Marceau: Non!
2. From Spaceballs:
Dark Helmet: What's the matter, Colonel Sanders, chicken?
And now for the number one quote….
Drumroll please…
http://youtu.be/VptOUWC-Itc?t=32s
1. From History of the World, Part I:
Oedipus: Give to Oedipus! Give to Oedipus….heyyyy, Josephus!
Josephus: Hey, motherf****r!